Deliciously Dreamy
Sleepi Gummy Trial Pack
1. Get an entire week of Sleepi Gummies for only $5 + free shipping
2. 30 Day sleep trial
3. Subscription begins (cancel anytime)
CLAIM MY WEEK
How It Works

Claim Your Week of Sleep

Get a 7 day supply of our best-selling CBD gummies for free, just pay shipping.

Enter Dreamland

Enjoy the snooze-inducing benefits customers rave about!

Receive Your Month Supply

30 days after your trial, you'll receive a full bottle of Sleepi Gummies for $60.

START SLEEPING BETTER
You're Getting Verrry Sleepi
85%
of customers surveyed fell asleep faster when taking Sleepi
99%
of customers surveyed would recommend to a friend
87%
of customers surveyed woke up feeling well rested
Your best night's sleep ever, is only one click away.
REDEEM MY OFFER
How Sleepi Hacks Your REM

Turn sour nights into sweet dreams with little bites of blueberry lemonade bliss. This plant-powered sleep solution is designed to optimize every aspect of sleep. We've combined the naturally sedative effects of terpenes and Melatonin to help you fall asleep faster, increase relaxation, and improve quality of sleep, so you can doze off peacefully, without feeling off the next day.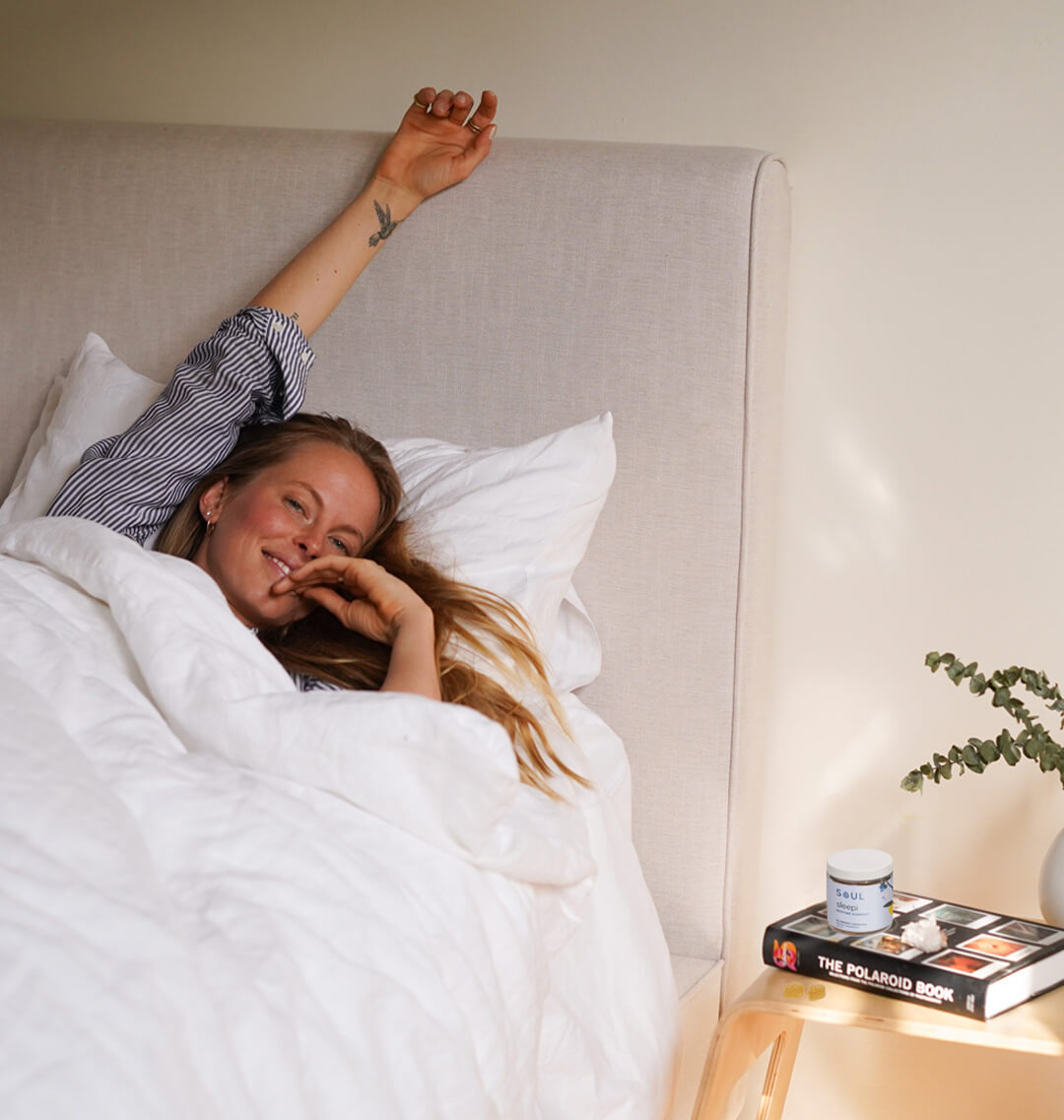 Who Could Benefit From Sleepi?

70% of all adults

- According to sleephealth.org, 70% of adults report insufficient sleep at least one night a month

The exhausted new parent

- Isn't it your turn to sleep like a baby?

The athlete maximizing recovery

- Nothing takes athletic performance to the next level like restful, restorative sleep.

The mental health advocate

- Good sleep = good health. Sleep plays a crucial role in good mental health.
What Sleepers Are Saying
Sleeping So Much Better
I can't believe the deep sleep I get from these. When you wake up I'm not sluggish.
Joleen
Verified Buyer
Worth It!
First product that has EVER helped me fall asleep quickly and stay asleep. And trust me...I've tried A LOT of products!
Aubrey R.
Verified Buyer
My New Best Friend
Now I'm able to fall asleep almost as soon as my head hits the pillow and wake up feeling rested! As a full time working mom of 2 this has been a lifesaver!
Crysta H.
Verified Buyer
Best Sleep Ever
I was apprehensive at first because I have tried so many sleep aids but this worked wonders! I had no grogginess, just a great night sleep!
Sarah
Verified Buyer
Fast Asleep!
Seriously takes me 15 min once I take them! They taste amazing and work so well! I wake up very rested!
Caitlyn
Verified Buyer
Sleepi Through the Night!
I'm thrilled to finally find a supplement that will help with a consistent night's sleep. The sleepi gummies are all so delicious and easy to chew.
Joseph F.
Verified Buyer
ENTER DREAMLAND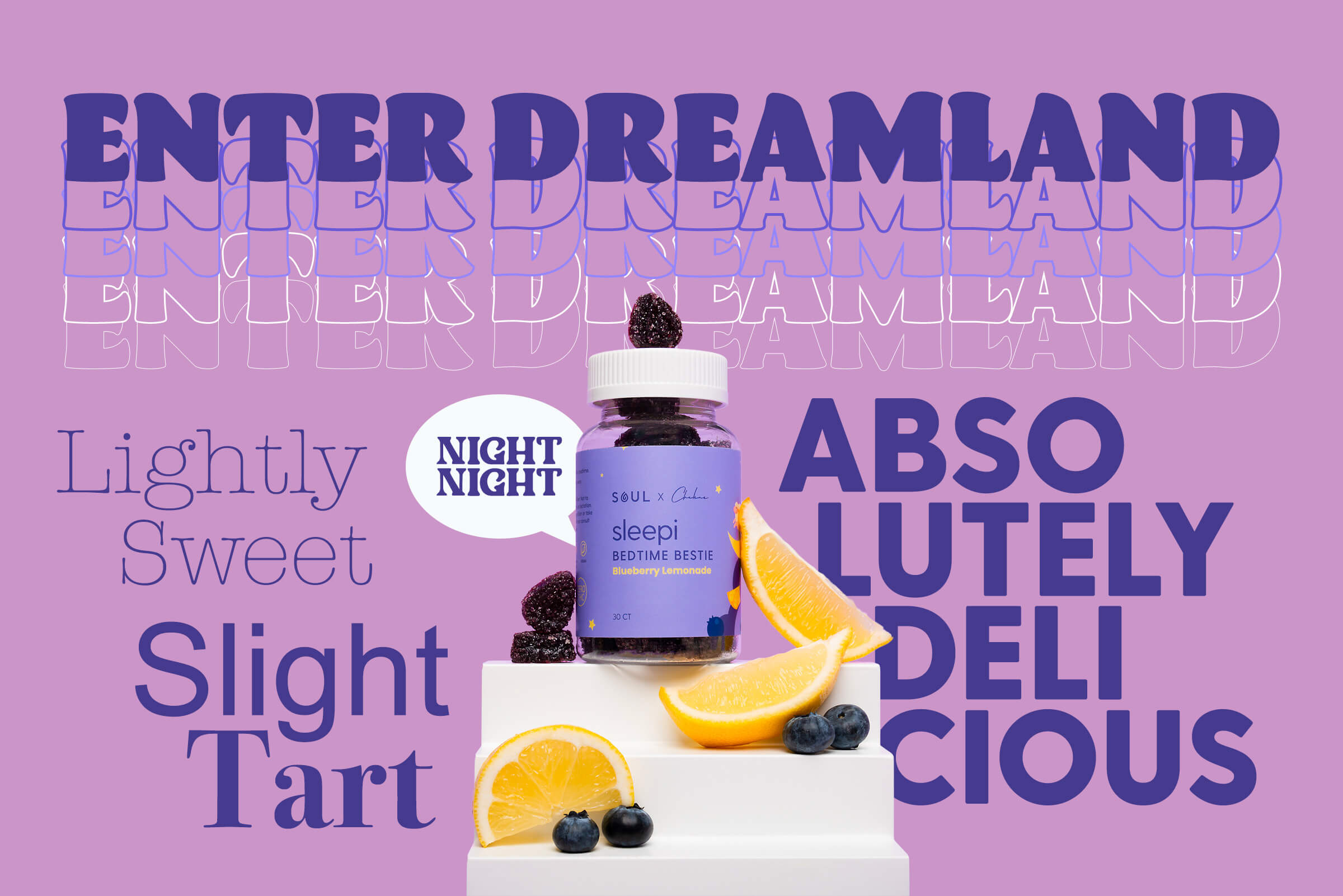 Us vs. Them
THIRD PARTY
LAB TESTED
TASTES
DELICIOUS
NO HARMFUL
CHEMICALS
PLANT
BASED
NON HABIT
FORMING
VEGAN &
GLUTEN-FREE
Featured In



SLEEP QUALITY QUIZ
How Well Are You Sleeping?
When it comes to sleep, quantity and quality matter. Curious how your sleep hygiene stacks up? Answer a few quick questions to get your sleep quality score and personalized tips for improving your routine!
TAKE THE QUIZ